Nothing quite beats the taste of warm, buttery cornbread. And when it comes to finding the best way to make this classic Southern favorite, Indian Head Corn Bread Recipe is sure to please! This traditional dish combines simple ingredients such as white cornmeal, water and oil for a delicious end result that's guaranteed to hit all the right notes on your taste buds. Whether you're looking for an easy dinner side or something extra special for brunch, this tasty recipe will definitely be a crowd-pleaser. Read on to find out exactly how to prepare a batch of melt-in-your-mouth Indian Head Cornbread!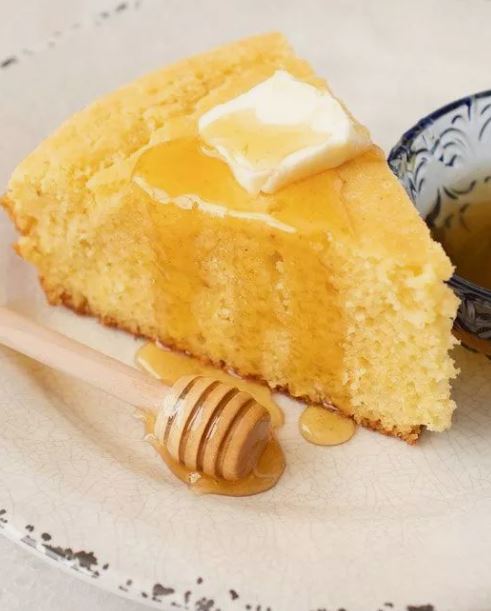 What is Indian Head Corn Bread?
Indian Head Cornbread is a type of cornbread that's popular in the Southern United States. It gets its name from the fact that it has a golden, crispy exterior and resembles a Native American head when cut into slices. This style of cornbread also has less sugar than traditional recipes, so you get all of the sweetness without being too rich.
What You'll Need to Make Indian Head Cornbread
Like with most cornbread recipes, you only need a few simple ingredients to make this delicious dish. Here's what you'll need:
– 1 cup white cornmeal
– 1 teaspoon baking soda
– 1/2 teaspoon salt
– 2 tablespoons sugar
– 1 cup buttermilk
– 2 tablespoons melted butter or vegetable oil
How to Make Indian Head Cornbread
Once you've gathered all of the ingredients, it's time to get cooking! Here's how you make this classic Southern dish:
1. Preheat your oven to 425°F (218°C).
2. Grease an 8- or 9-inch (20 to 23 cm) cast iron skillet—or a similar oven-safe container—with butter or oil.
3. In a medium bowl, whisk together the cornmeal, baking soda, salt, and sugar.
4. In a separate bowl, mix the buttermilk and melted butter or oil until combined.
5. Pour the wet ingredients into the dry ingredients and stir to combine.
6. Pour the batter into the prepared skillet.
7. Bake for 20 to 25 minutes, or until golden brown on top and a toothpick inserted into the center comes out clean.
8. Let cool for 10 minutes before slicing and serving warm.
What is the history of Indian Head Corn Bread?
Indian Head Cornbread has a long and rich history in the Southern United States. It's believed to have been developed by Native Americans living in what is now North Carolina and South Carolina, where it was then adopted by settlers who moved into the area. Over time, this dish evolved as new ingredients were added and recipes were tweaked to suit different tastes. Today, it's a beloved staple in Southern cuisine and is enjoyed by many who appreciate its simple yet flavorful taste.
How can I vary the recipe for Indian Head Corn Bread?
Indian Head Cornbread is a versatile dish that can be adapted to suit different tastes. To make it sweeter, try adding an additional tablespoon of sugar or using honey instead of regular granulated sugar. You could also add in spices such as cinnamon or nutmeg for a variety of flavor profiles. To give the cornbread an extra crunch, add in some chopped nuts, dried fruit, or even a bit of cooked bacon. Finally, to add a touch of color, try stirring in some finely chopped green onions or diced jalapenos.
In conclusion, the Indian Head Corn Bread recipe can be a great addition to your dinner table. The combination of cornmeal, sugar and butter makes this bread a delicious delight to enjoy with your meal. With its relatively simple instructions, it is easy to master the skill in no time at all. Not only will you get an amazing flavorful experience when using this recipe, but you can also be proud of following in a long line of Native American culture when cooking up the treat. So don't hesitate, try this delicious recipe today! Gather up your ingredients and start baking. In no time at all you'll have warm and sweet Indian Head Corn bread on your dinner table ready for all to enjoy! And if you ever need help along the way, refer back to this timeless classic Indian Head Corn Bread recipe for guaranteed success every time.