Nothing beats a delicious home-cooked meal! And nothing's more satisfying than indulging in comfort food like chicken wings and rice recipe. This delectable dish is the perfect combination of savory flavors that will tantalize your taste buds and leave you wanting more. Whether you're looking for an easy weeknight dinner solution or a fun game day snack, this versatile recipe can be tailored to fit every occasion. Plus, with minimal prep time required it's sure to become one of your favorite go-to meals! Read on to learn how to make restaurant quality chicken wings and rice right in the comfort of your own kitchen.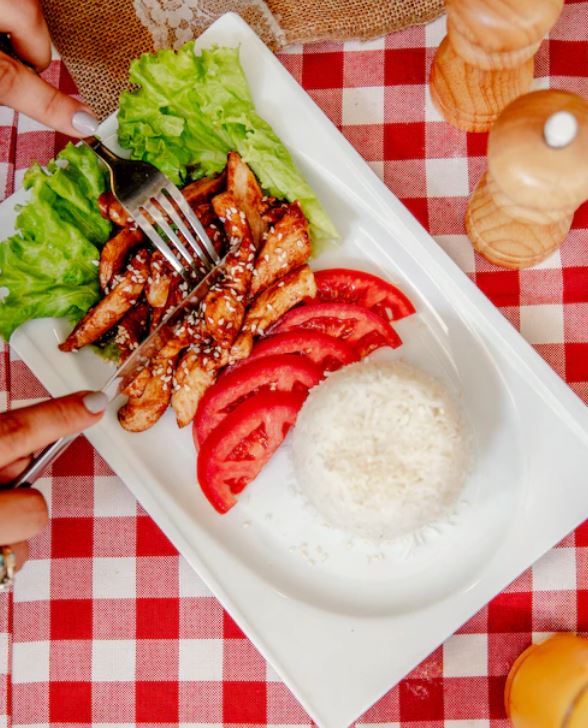 What kind of chicken wings should I use for this recipe?
For this recipe, we recommend using split chicken wings. Not only are they easier to prepare, but they have more flavor and texture than whole wings. These can be found in most grocery stores or online. Additionally, you can also find pre-seasoned chicken wings for a shortcut to this flavorful dish.
How to make the perfect rice to go with my chicken wings?
For this recipe, we recommend using long grain white rice. Long grain rice is ideal because it cooks evenly and has a fluffy texture that pairs perfectly with the savory chicken wings. When cooking your rice, follow the package instructions for best results. Additionally, you can add some herbs or spices to your rice for extra flavor.
What are some other ingredients that would work well with this dish?
This dish is highly customizable and can easily be tailored to fit any palate. Here are some ideas: fresh herbs, such as parsley or cilantro; diced onions or bell peppers; garlic powder; cayenne pepper; soy sauce; honey; Worcestershire sauce; and butter. With a few simple ingredients, you can create an array of flavor combinations to suit your preferences.
What are some ways I can serve my chicken wings and rice?
This dish is incredibly versatile and can be enjoyed in many different ways. For dinner, you can serve the chicken wings and rice with a side of vegetables or a fresh salad. For a fun game day snack, cut your chicken wings into bite-sized pieces and serve them over rice as an appetizer. You can also use your leftover rice to make fried rice for lunch the next day!
Any tips on how I can make this dish even better?
Definitely! For extra flavor and texture, try adding a few drops of your favorite hot sauce to the chicken wings before baking. Additionally, you can top your finished dish with diced scallions or fresh herbs for added freshness. Finally, if you're looking for a heartier meal, serve the chicken wings and rice with a side of chopped tomatoes and avocado or roasted potatoes.
Do I have to use rice?
No, you don't have to use rice if you don't want to. If you prefer, you can substitute the rice with quinoa or cauliflower rice instead. Additionally, you can use cooked mashed potatoes or even noodles to make this dish your own. The possibilities are endless!
Is there a way I can make this dish healthier?
Absolutely! To make this dish healthier, you can use boneless skinless chicken breasts instead of wings. Additionally, you can opt for leaner cuts of beef or pork if desired. You can also reduce the amount of oil used in the recipe and substitute it with low-sodium broth or water to cook the rice. Finally, be sure to use fresh herbs and spices rather than processed versions to enhance the flavor without adding extra calories.
Can I make this recipe in the Instant Pot?
Yes, you can! To make this recipe in the Instant Pot, start by following the same instructions for preparing the chicken wings and rice. Once everything is ready to go, place your ingredients into the pot and cook on high pressure for 8 minutes. Allow the Instant Pot to naturally release pressure before opening it up and serving your finished dish.
How long does this recipe take to make?
This dish can be prepared in about 40-45 minutes from start to finish. The majority of the time is spent cooking the chicken wings, which take around 25-30 minutes in the oven. The rice can be cooked while the wings are baking for an even quicker meal!
Can I freeze leftovers?
Yes, you can freeze leftovers for up to 3 months. To store, cool the chicken wings and rice completely before transferring them to an airtight container or freezer bag. When you're ready to enjoy, simply thaw in the refrigerator overnight and reheat on the stovetop or in the microwave.
Conclusion
Making chicken wings and rice is an easy and delicious meal that you can customize to fit any preference. Whether you're serving it as a main dish for dinner, or using it to make appetizers for game day snacks, this recipe will quickly become a favorite in your household. With just a few simple ingredients and some creativity, you can enjoy this classic dish in no time!
Have fun cooking!